Our story began more than three decades ago when the Canadian government issued a request for proposals to address the needs of at-risk young adults. Ignite Adult Learning Corporation, then known as Multicultural Enterprises Inc., was established in response.
1990
We began operations using a unique, business model approach. Program participants were hired by the organization as apprentices. Their job was to learn. Through personal development, education, and meaningful work, the apprentices developed the skills they needed to reach their goals.
1995
Multicultural Enterprises Inc. became the Regina Adult Learning Centre Inc. Programming continued to evolve to meet the changing needs of apprentices.
2012
The Regina Adult Learning Centre rebranded as Ignite Adult Learning Corporation. While the mission remained the same, the name change reflected the ambitious new direction and allowed us to broaden the scope of programming.
2018
Our founder, Carlo Bizzarri, retired after almost 30 years. We were also gifted the old Conexus Credit Union building on Victoria Avenue.
2021
Ignite is now offering three programs to support participants in staying sober, finding and maintaining work, and furthering their education. We will also be celebrating the grand opening of our new location at 904 Victoria Avenue.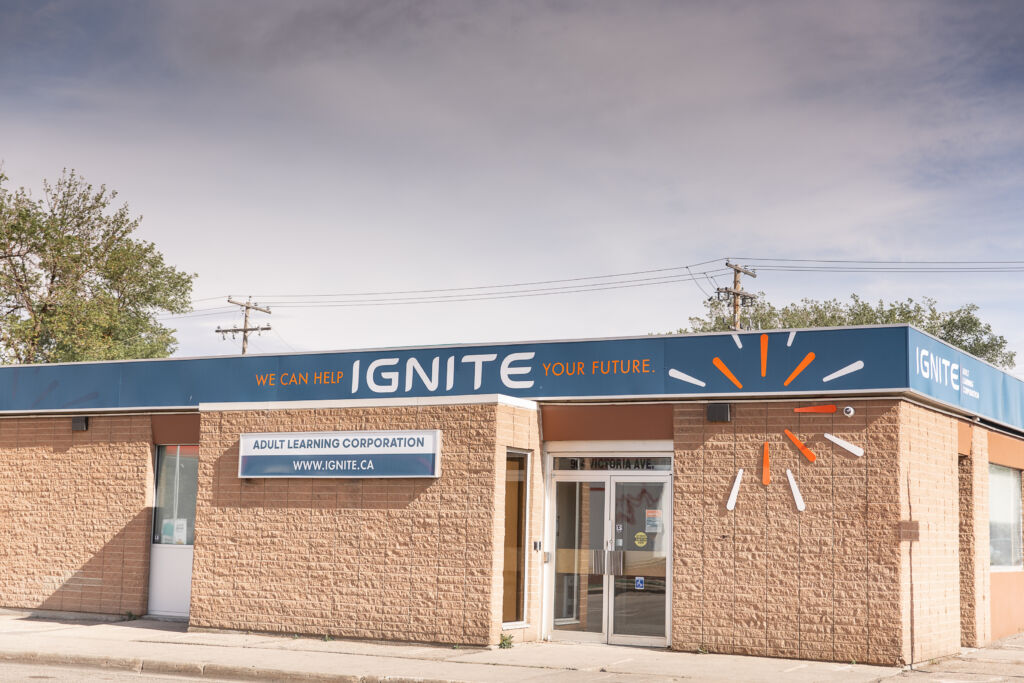 Chair
Ryan Schindelka – PCL Construction
Vice-Chair
Tanya McNeice – Double T Ranch
Treasurer
Ken Shaw – Retired, Conexus Credit Union
Directors
Caron Hopfner – Retired, PTI
Doug Lawrence – TalentC
Shara McCormick – SaskTel
Mark Simmons – Yara Belle Plaine
Bevan Sthamann – Sthamann Homes
Shauna Flaman – Farm Credit Canada