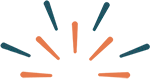 Who We Are
Ignite Adult Learning Corporation is an education and training facility in Regina for adults (ages 16+) with multiple barriers to employment, including not having graduated from high school. Our mission is to empower our clients to reach their employment, education, and personal goals. We value all forms of diversity, and we strive to create safe and culturally responsive learning spaces for everyone. Our Fostering Learning and Marketable Employment Skills (FLAMES) program was first established in 1990 to provide GED (Generalized Education Development) preparation and workplace skill development. It has evolved over the years to meet changing workplace, education, and technology requirements.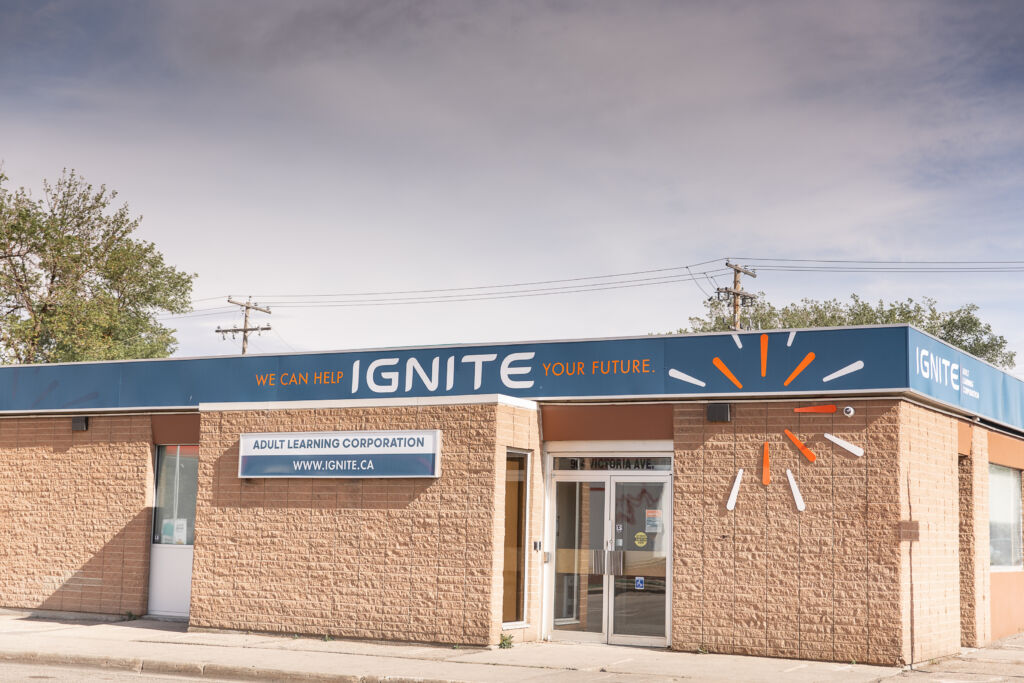 Between 1990 and 2019, over 600 clients graduated from the FLAMES program with many entering the workforce and post-secondary institutions. We endeavour to keep in touch with past graduates and we are thrilled to have Ignite graduates as the Chair and Vice-Chair of the Board of Directors, as well as a graduate from 2009 on staff as our full time Indigenous Advisor.
Early in 2020, we began working toward significant program improvements and service expansion. Our goals at that time were to update our teaching materials and methods and increase the number of clients we could support each year (from 21 clients per year to 40). To that end, we updated and revitalized our employment skills development programming and personal development activities and built stronger connections between community members and clients to allow for meaningful mentorship opportunities. We also worked with other community agencies to build a more robust net of services for our clients (and theirs) in Regina.
The arrival of the pandemic and the first lockdown catapulted us into the 21st century and forced us to transition our fully in-person program into an online environment within about 6 weeks. Our first group of fully online clients began their studies in July 2020. We developed considerable expertise in online learning, and our classes are now offered online and in-person simultaneously with people in the classroom able to interact with their online counterparts seamlessly. As a result, we now have a few clients who reside outside of Regina participating in our program. The pandemic also resulted in an increase in the percentage of clients struggling with addiction. Whereas about 50% of our clients were struggling prior to the pandemic, it was about 90% at some points during the pandemic. As a result, our Self Management and Recovery Training (SMART) addiction recovery classes became an even more essential part of our program.
In terms of our academic offerings, it was clear to us that we needed to be responsive to the fact that our clients come to us at various academic levels. One client may have left school in grade 7 a decade ago while another might have been working on grade 11 courses just last year. The reason a client left school (e.g., trauma, homelessness, addiction, bullying, taking care of family members, etc.) and their subsequent challenges also have an impact on how they learn. In addition, about 70% of our clients have at least one learning disability, and over 90% have attention deficit hyperactivity disorder (ADHD). As a result, we hired experienced classroom teachers with substantial expertise in supporting students with learning disabilities, and we expanded our program to provide 3 academic options to meet our clients at the right level. We have two GED options taught by our teachers here in Regina: a 12-month option that begins with reading comprehension and math foundational skills and a 6-month option for clients with these basics already in place. We have also worked with ICT, the Ministry of Corrections, Policing, and Public Safety, and Sun West Distance Learning Centre to offer an Adult 12 option in which our clients can obtain a grade 12 diploma. We elected to offer the Adult 12 option because the GED is insufficient for entry into many post-secondary programs (e.g., Saskatchewan Polytechnic's mechanic, continuing care aid, and early childhood education programs). These 3 program options, along with the hiring of our full time Indigenous Advisor (see below), mean that we are now able to support 100 clients per year.
Over the years, about 90% of Ignite clients have been Indigenous. This is reflective of the fact that only 44% of Indigenous students in Saskatchewan graduate from high school each year. Ignite is committed to meaningful reconciliation beginning with the creation of an Indigenous Knowledge Integration Advisory Committee in January of 2021. This committee consisted of Indigenous community members, past and current clients and was guided by Elder Betty McKenna. They provided recommendations to improve our program and provide our clients with opportunities to learn about Indigenous history and teachings and to participate in various ceremonies and cultural activities. As a result, we have hired a full time Indigenous Advisor to work with clients directly and facilitate participation in various community activities and events. We have witnessed the impact of these activities on our clients and are in awe of the strength our clients draw from them. Our Indigenous Advisor and her activities are now an absolutely pivotal portion of our FLAMES program.
We believe that we have created an innovative, comprehensive, and adaptable program that meets our clients' varying academic, psychosocial, and practical needs. We are looking forward to our continued evolution in the years ahead.
Our Partners
Funding for our programs is provided by our generous sponsors.