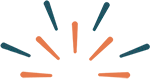 Ignite Someone's Future!!
At Ignite, we are committed to empowering marginalized youth and adults to build a prosperous and fulfilling future for themselves and their families. This is all made possible by your much needed and appreciated support.
Ignite's staff and students thank you for all your support!
Our Partners
Funding for our programs is provided by our generous sponsors.